DIY easter eggs with Designskool
You may remember my friend, Justine Hand, contributor editor of Remodelista, from her many DIY projects that I have reposted on my blog. (You may also remember her adorable daughter, Solvi, who is one of Studio Carta's biggest fans.)
Today, I'm excited to announce that Justine and I will be collaborating on a more regular basis. Each month, we will dream up a new DIY project featuring Studio Carta ribbons, which we will share with you both here, on my new blog (older blog at this link) and on Justine's Designskool.
Today we are launching the first of these creative endeavors: an easy Easter Egg DIY featuring beautifully speckled quail eggs and Studio Carta 2/8 width tight weave ribbon in bright peacock.
It's both easy and unusual. We hope you like it. Be sure to check in regularly for more inspired DIYs from Studio Carta and Designskool.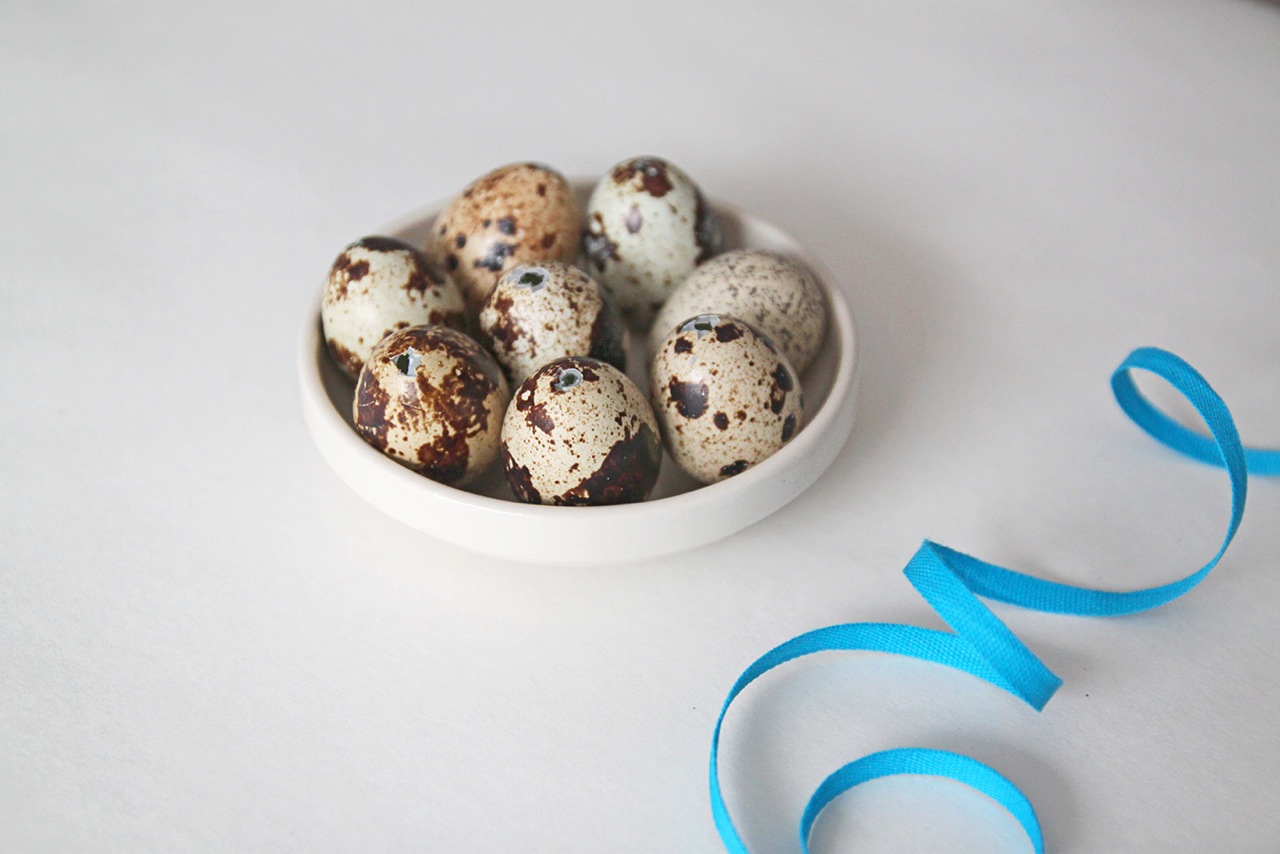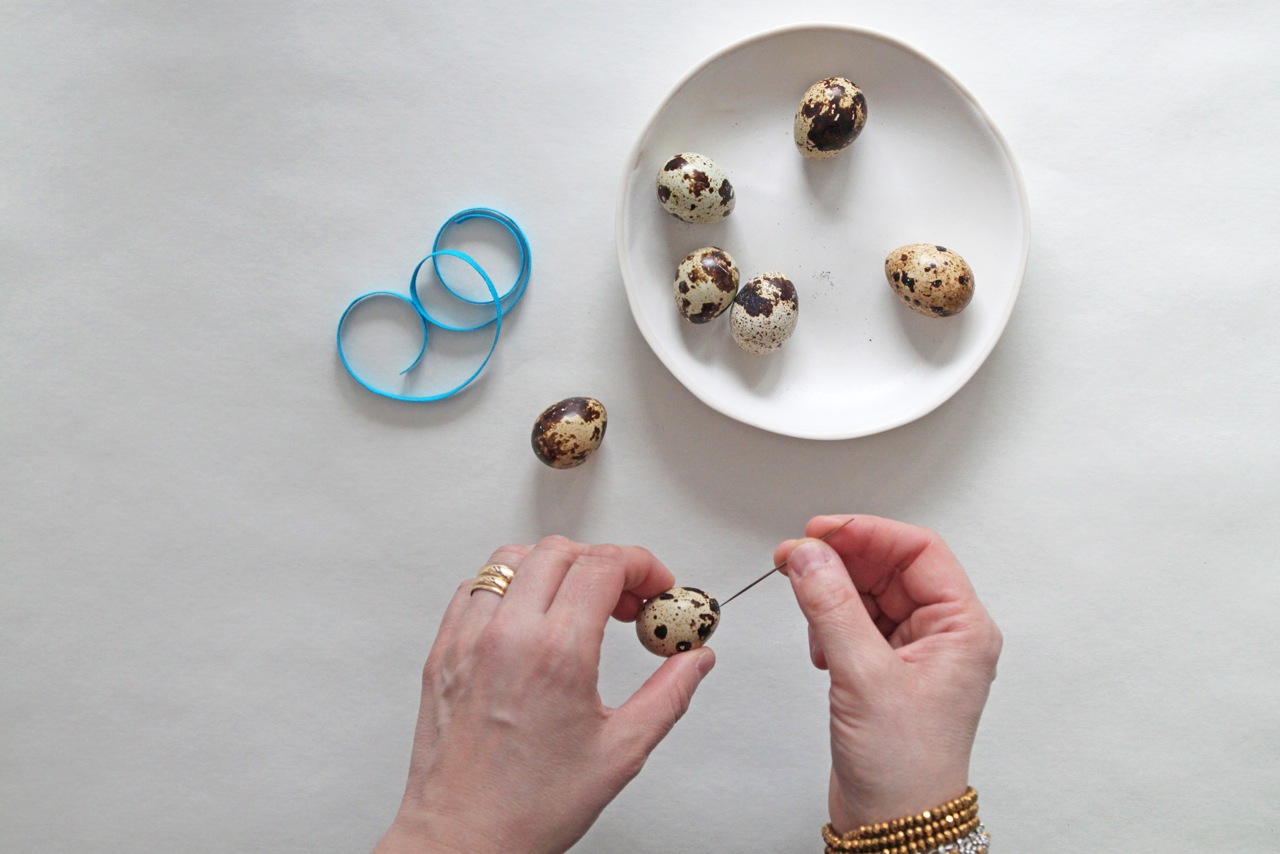 Step 1: With your needle poke a hole in the top and bottom of your egg. Then carefully work the opening until it is about 2-3 mm around.
Step 2: Placing your mouth over one of the holes, blow out the inside of the egg into the sink or a bowl. It helps if you eviscerate the inside a bit with your needle. Then run your egg under warm water to clean it, and blow again to dry the inside. Wipe the outside dry as well. (Note: if you have tried blowing eggs before and found it to be hard, know that it is much easier to blow a small quail egg.) Above, our eggs are blown and dried.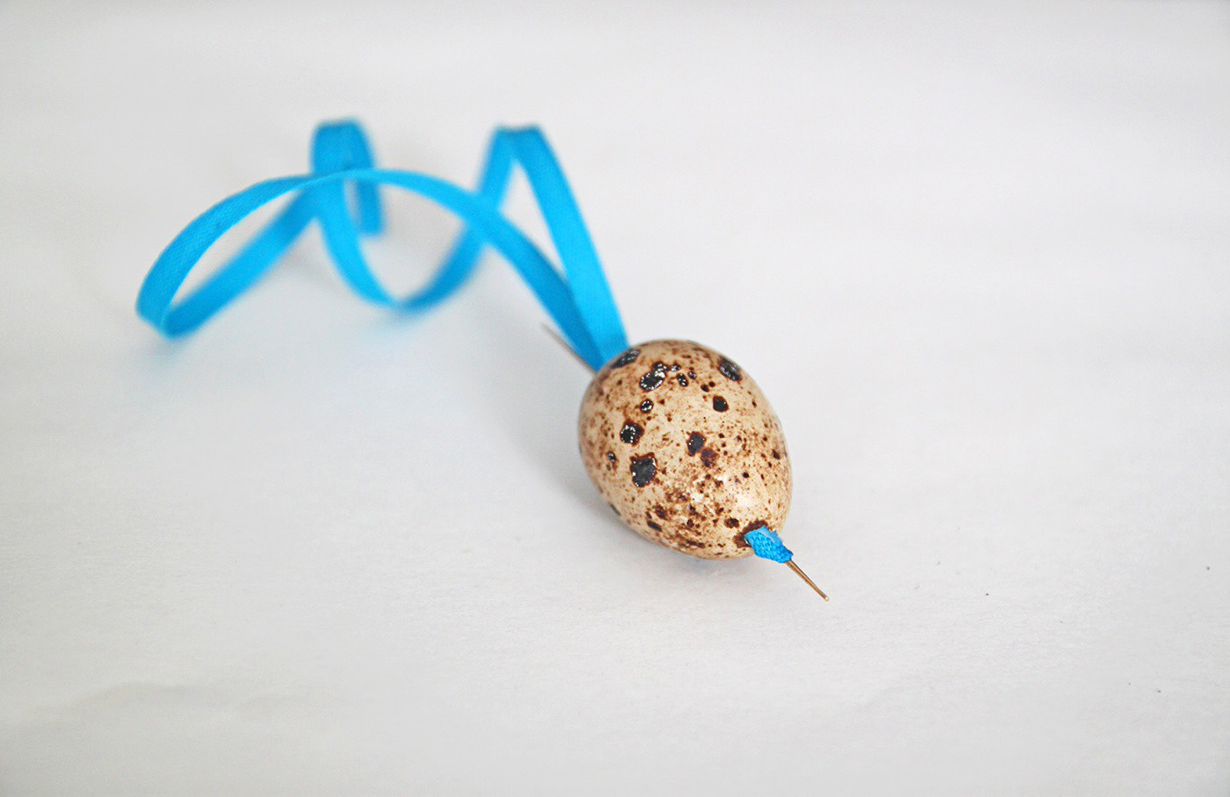 Step 3: To thread the egg, double the ribbon over the eye of your needle. Holding it taught towards the tip of the needle, push the needle and ribbon through the bottom of the egg until it peaks out of the top. Then pull the ribbon out to form a loop in the top of the egg. There is no need to tie the ends off. The thickness of the ribbon will hole it in place. That's it!
It's up to you to mount your eggs as you wish. We chose a spare branch.